Big Bag
A Big Bang of possibilities. Big Bag This huge cushion-sleeping pad
is available in two sizes and can take as many forms as you wish
due to its simple design. Play with it and check it out yourself.
Sometimes, the key lies in simplicity.
Its generous design and soft filling envelop you in a feeling of weightlessness, as if you were floating on a cloud. It is the perfect place to relax after a long day, read a good book or enjoy a relaxed conversation.
You can cozy up in it, use it as extra seating when you have guests over, or even turn it into a makeshift bed for movie night or a power nap.
In short, the "Big Bag" is a statement of style and comfort.
It is the perfect companion for moments of relaxation and leisure. Whether as a comfortable seat or a makeshift bed, this bean bag gives you the opportunity to enjoy maximum comfort in a contemporary and eye-catching design that complements your living space.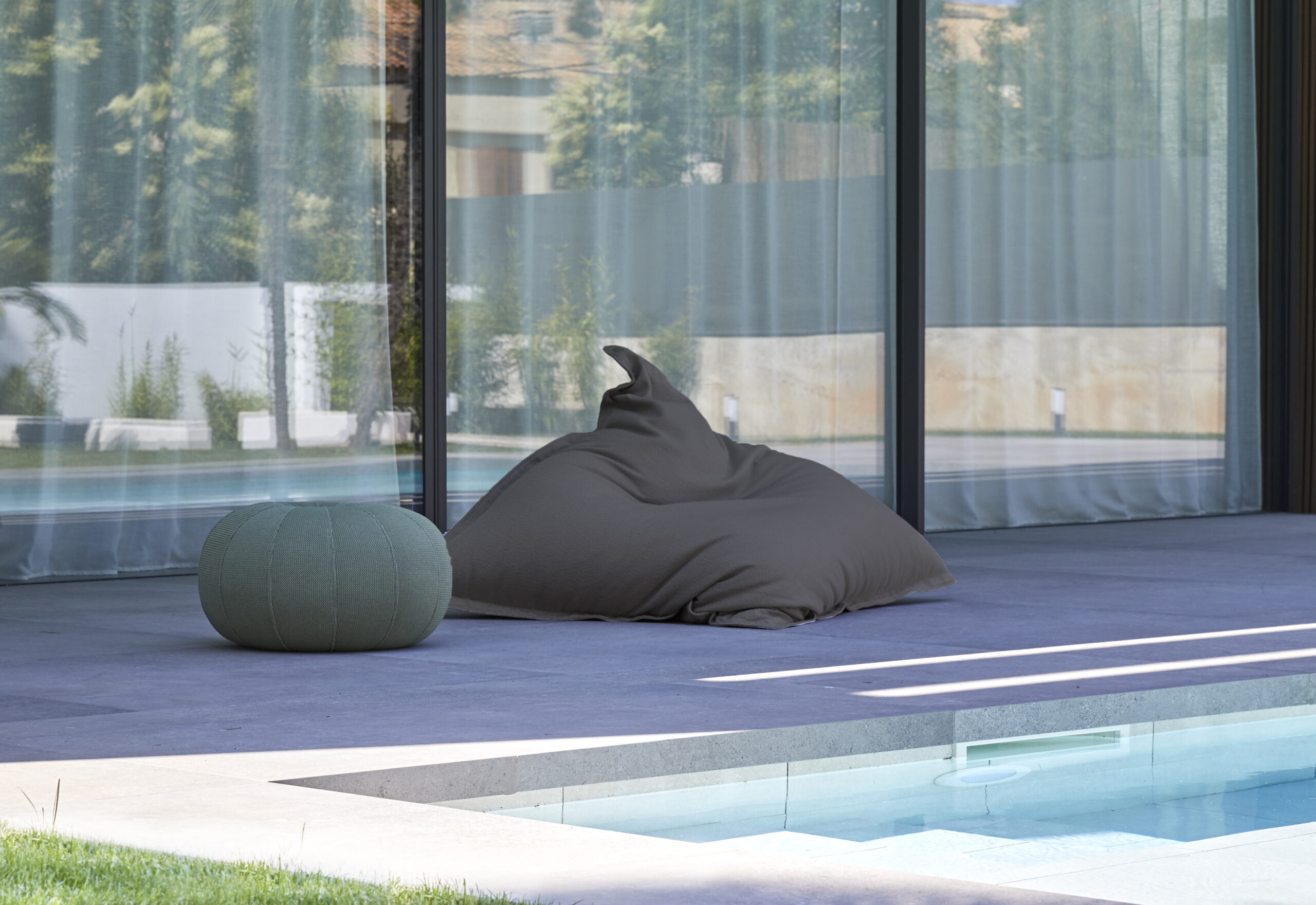 Designed by Ogo Team. Handcrafted made in Spain.
The filling depends on the type of fabric as well as the use
(pools/outdoor/indoor):
G1/23 – 3D Fabrics. Filling: 100% polystyrene pearls suitable for outdoor use and pool. The weight of the items increases in contact with the water as the fabric is 100% breathable and drainable and allow the water goes inside and drain properly after each use.
G2/23 – Fabrics. This article is not available with Silvertex G2/21 fabric.
G3/23 – G4/21 Fabrics. Filling: mixture (30% polystyrene + 70% foam rubber) suitable for indoor and outdoor use, NOT POOLS. The fabrics are water-resistant, UV/Fade resistant, bleach cleanable (20% bleach / 80% water).
The total measurements shown in this form can vary between 5 cm +/- up depending on the type of product and the type of fabric used.
Please note: this item increases its weight in contact with water, therefore, depending on the size of the product, it may be necessary the assistance of two persons to lift it out of the water.
Sizes
G1/23 3D Agora | ANTHRACITE