María
Come play with María, have fun, illuminate the room.
This piece has been specifically designed to provide a glimpse Of light to any grey and dull space.It will be the perfect companion to enjoy a nice day outside due to its attractive design and its comfort.
Maria is perfect for immersing yourself in a good read, watching a movie in company or simply enjoying a relaxing nap.
María is much more than just a seat; It is an oasis of comfort and style that invites relaxation and tranquility. Its generous size allows several people to fit comfortably, making it the epicenter of family or friend gatherings.
In addition, this pouf is a design object in itself. Its shape and imposing presence add a touch of sophistication to any space. It's not just a piece of furniture, it's a conversation piece that captures the attention of everyone who enters the room.
This puf is a true colossus of comfort!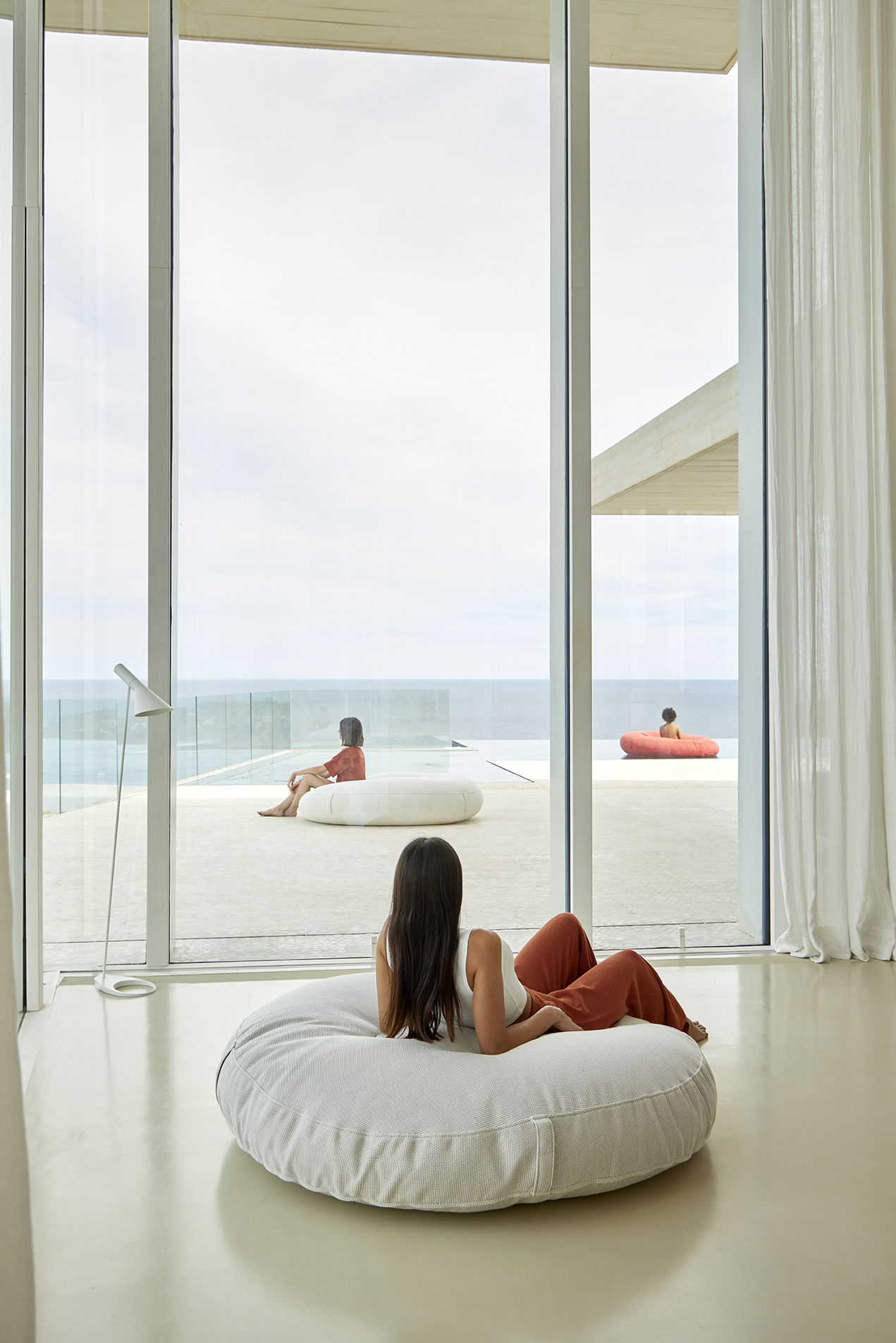 Designed by OGO Team. Handcrafted made in Spain.
The filling depends on the type of fabric as well as the use
(pools/outdoor/indoor):
G1/23 – 3D Fabrics. Filling: 100% polystyrene pearls suitable for outdoor use and pool. The weight of the items increases in contact with the water as the fabric is 100% breathable and drainable and allow the water goes inside and drain properly after each use.
G2/23 – Fabrics. This article is not available with Silvertex G2/21 fabric.
G3/23 – G4/21 Fabrics. Filling: mixture (30% polystyrene + 70% foam rubber) suitable for indoor and outdoor use, NOT POOLS. The fabrics are water-resistant, UV/Fade resistant, bleach cleanable (20% bleach / 80% water).
The total measurements shown in this form can vary between 5 cm +/- up depending on the type of product and the type of fabric used.
Please note: this item increases its weight in contact with water, therefore, depending on the size of the product, it may be necessary the assistance of two persons to lift it out of the water.
DIMENSIONS
ø175x28 cm / ø140x28 cm
VOLUME
0,83 m³ - XL | 0,83 m³ - XXL
NET WIGHT
11 Kg - XL | 12 Kg - XXL
Sizes
G1/23 3D Agora | ANTHRACITE