Lola G arrives full-force at any space. It could not be otherwise with such a strong and full of personality name. This piece is unique, minimalist and versatile and is available in different colors. It was specifically designed to add a light touch to meeting and waiting rooms, playing areas…
Lola's high quality fabric allows it to be used in outdoors areas like terraces, pubs or cinemas. Moreover, a specific material for the sector contract is available, which is also flame retardant thus guaranteeing Lola's use at indoor areas such as hallways, exhibition areas/spaces…
Lola has two ergonomic positions. The first one is more reclined and allows you to spend a long time watching television or working on your laptop. The second position will make you feel more dynamic and ready for conversation or active gaming. With either of them, you can be assured that you'll be taking care of the part of the body that worries you the most: your lower back.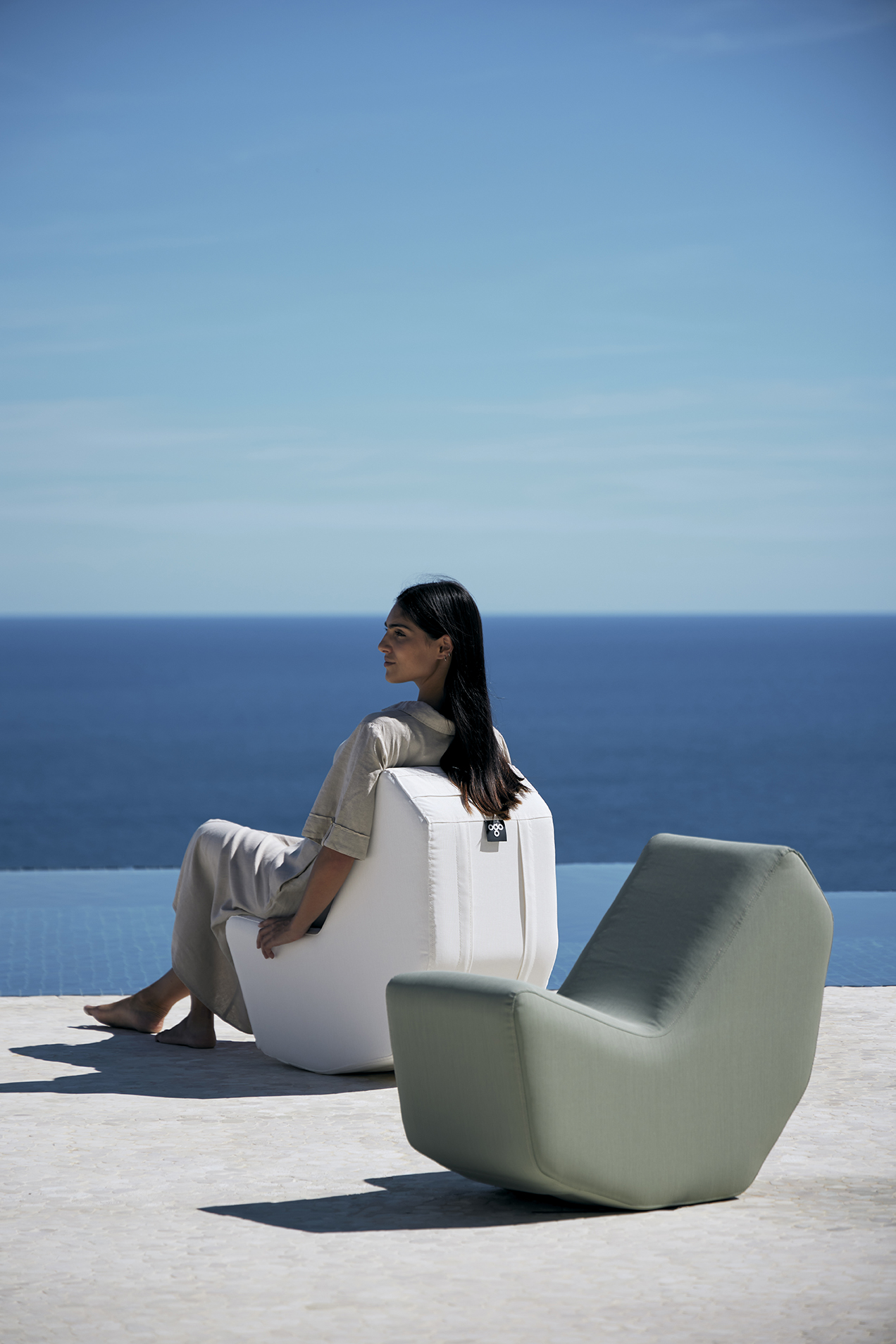 Designed by Ana Llácer.
Handcrafted made in Spain.
Interior structure made of high density pressed polystyrene covered with high quality water-repellent foam rubber.
-Easy to use: quick drying, easy to clean.
-Simply elegant: subtle colours with great sophistication.
-Safe and durable: phthalate-free, highly resistant to weather conditions and flame retardant.
Only available with Batyline® (PET, PVC) fabric.
-Durability (Martindale) >120.000 cycles / Flame retardancy: B1/ M2
-Extreme temperatures: -30 C /+70 C /
-UV Resistance · 4 (700h. Scale blue wool)
Sizes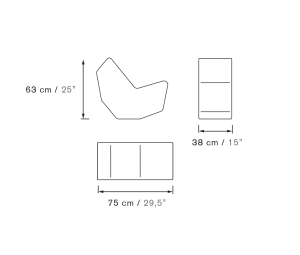 Batyline Lounge | CHEYENNE