Don out worry, be happy, combine and make the space burst into
a swirl of color. Don Out Sofa is fun and easy to combine in any space at the same time that is multifuncional thanks to its shape.
Its round shape and attractive design are not only a visual delight, but also offer a comfortable and unique seat for enjoying the sun or simply relaxing in the water. It is a versatile piece of furniture that transforms your pool into an extraordinary relaxation space.
Use it as a floating seat, as a focal point for chatting with friends or as a unique spot for sunbathing. Its versatility allows you to adapt your aquatic experience according to your preferences. Add a touch of fun to your pool!
This series includes various pieces and is available in different colors in our fabric 3D, so get creative and combine them just as your imagination
tells you. Fun and playful, Don Out Sofa is made for the joy.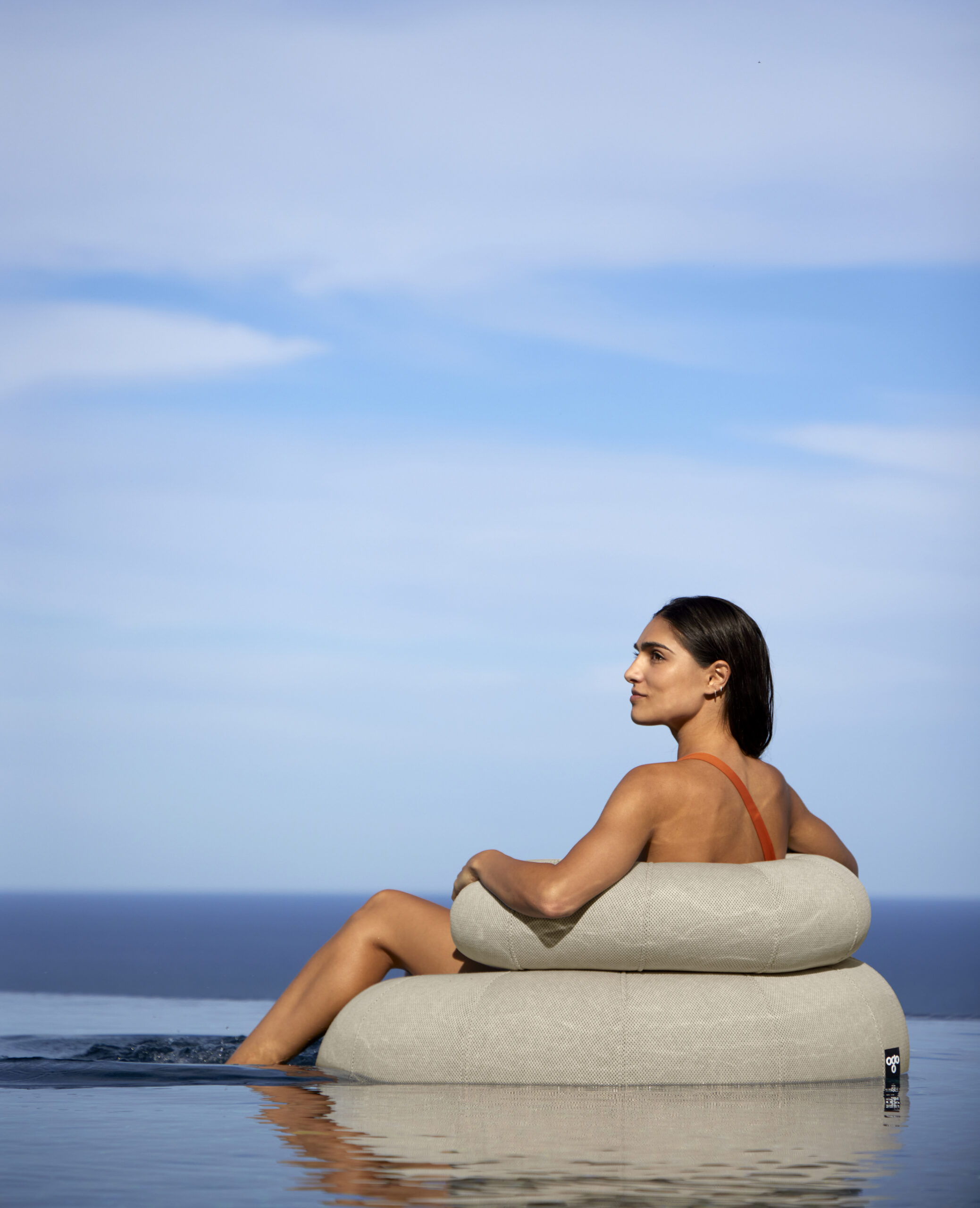 Designed by Ogo Team. Handcrafted made in Spain.
The filling depends on the type of fabric as well as the use
(pools/outdoor/indoor):
G1/23 – 3D Fabrics. Filling: 100% polystyrene pearls suitable for outdoor use and pool. The weight of the items increases in contact with the water as the fabric is 100% breathable and drainable and allow the water goes inside and drain properly after each use.
G2/23 – Fabrics. This article is not available with Silvertex G2/21 fabric.
G3/23 – G4/21 Fabrics. Filling: mixture (30% polystyrene + 70% foam rubber) suitable for indoor and outdoor use, NOT POOLS. The fabrics are water-resistant, UV/Fade resistant, bleach cleanable (20% bleach / 80% water).
The total measurements shown in this form can vary between 5 cm +/- up depending on the type of product and the type of fabric used.
Please note: this item increases its weight in contact with water, therefore, depending on the size of the product, it may be necessary the assistance of two persons to lift it out of the water.
Sizes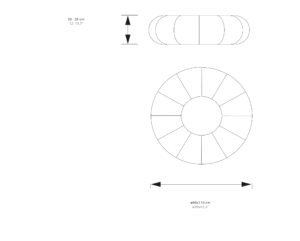 G1/23 3D Agora | ANTHRACITE